But I did enjoy my games. Was fun to play against other people! And I haven't taking much pictures of my army because the armies I was against with weren't fully painted. So bummer abit. Here are the pics!
Picture taken by Jasper


This is the board after the first turn... I've got like I said kicked aroung good by them. 6 wounds and Monster Creatures... Truely damn! I killed one Trygon still!
Picture taken by Jasper
I do have to find a way to kill monster creatures... You know what else is really unlucky? If the only thing to kill a Monster or blow a tank u decides to die... The marine with the powerfist... On the next battle he also choice to do that...
Emo Vampires vs Space Vikings!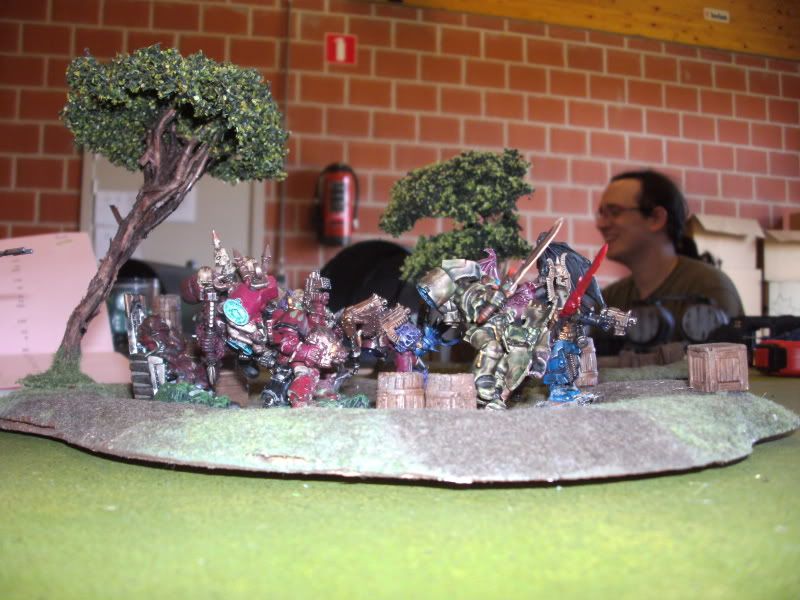 Lets defened this crater guys! First Turn of imperial Guard! *zap*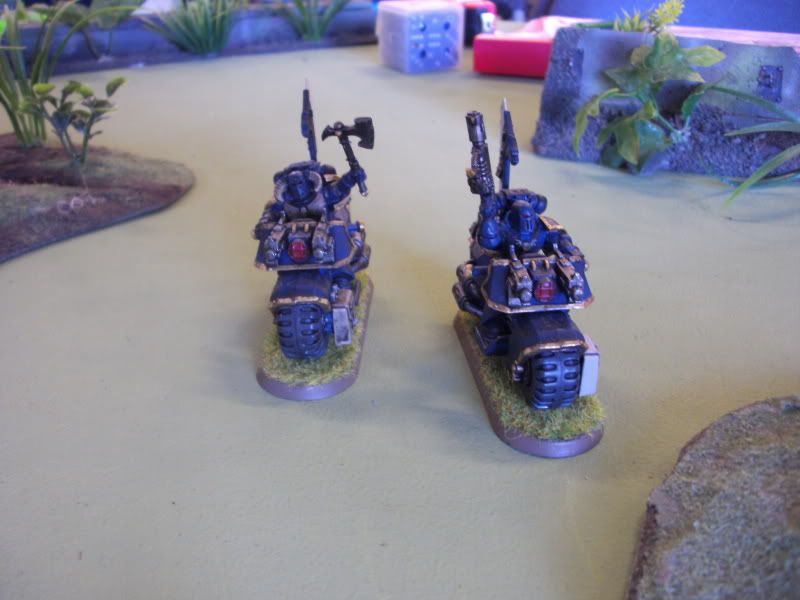 Count As White Scars painted like Night Lords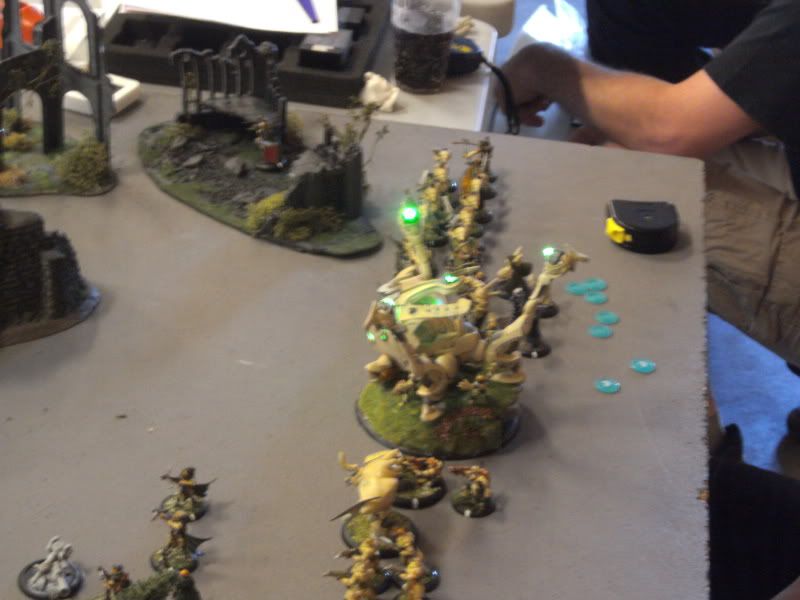 Warmachine Lights!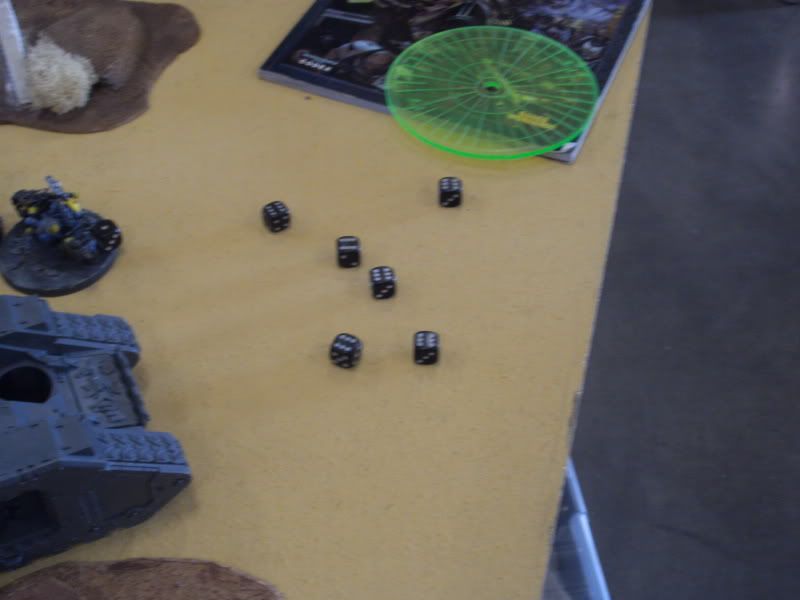 6 D6 Rolled by Steven
Steven Checking a model, me drinking coffee


Best Painted Army - By Steven