All right! If been painting some stuff lately. My count as Logan Grimnar, Wolf Priest in Terminator Armour, count as Thunderwolf, an extra Terminator with cyclone missile launcher.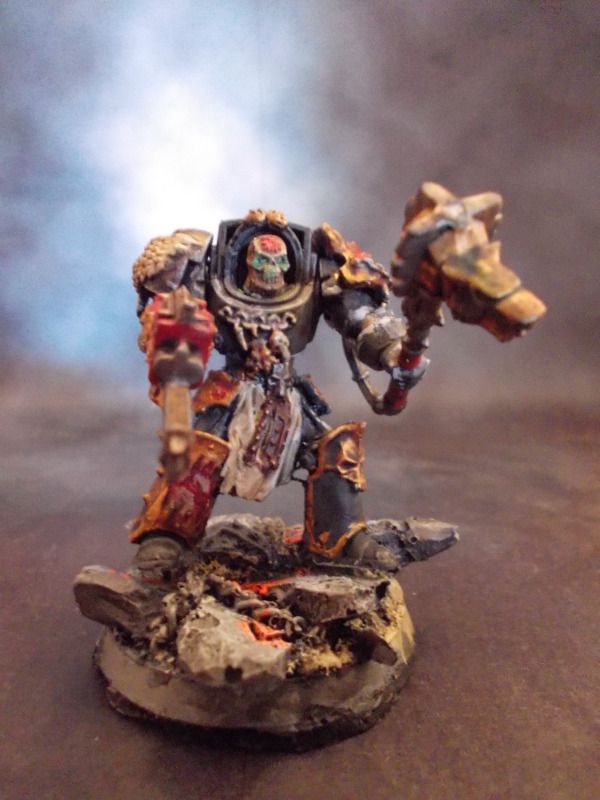 Count as Wolf Priest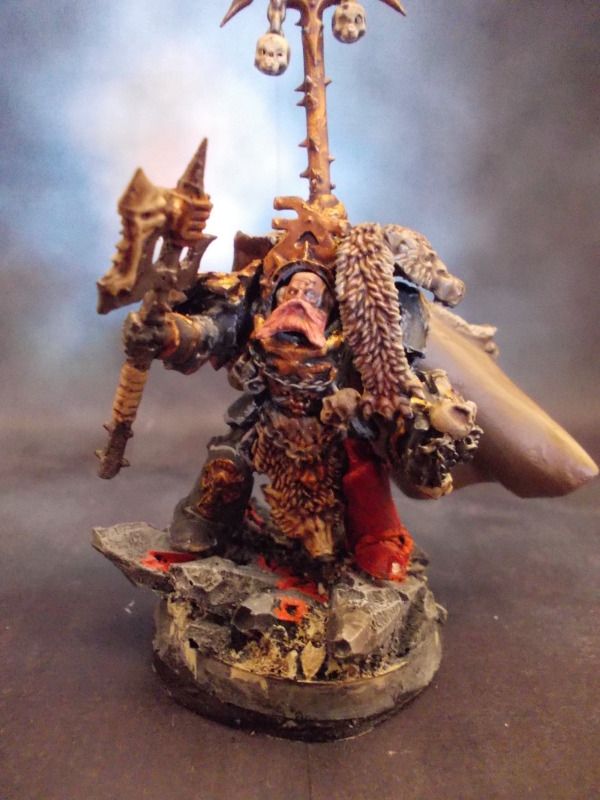 count as Logan Grimnar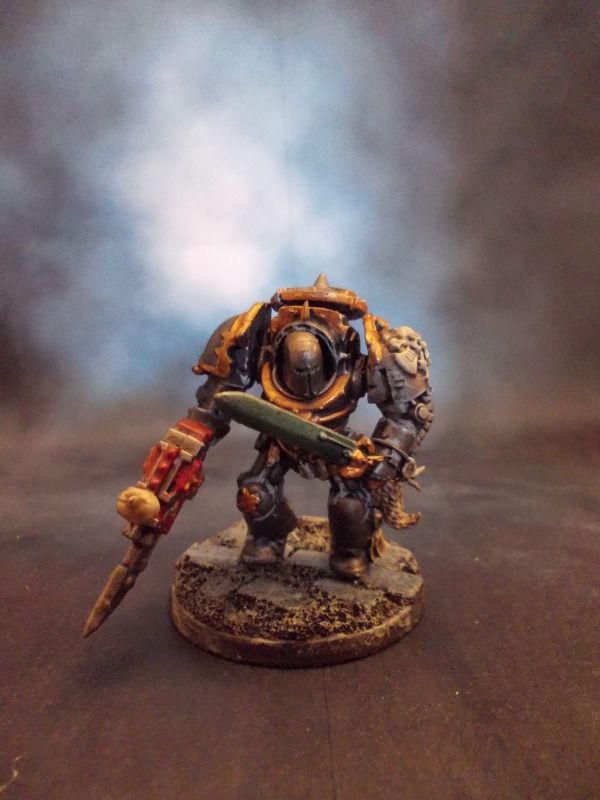 Wolf guard without cyclone missle launcher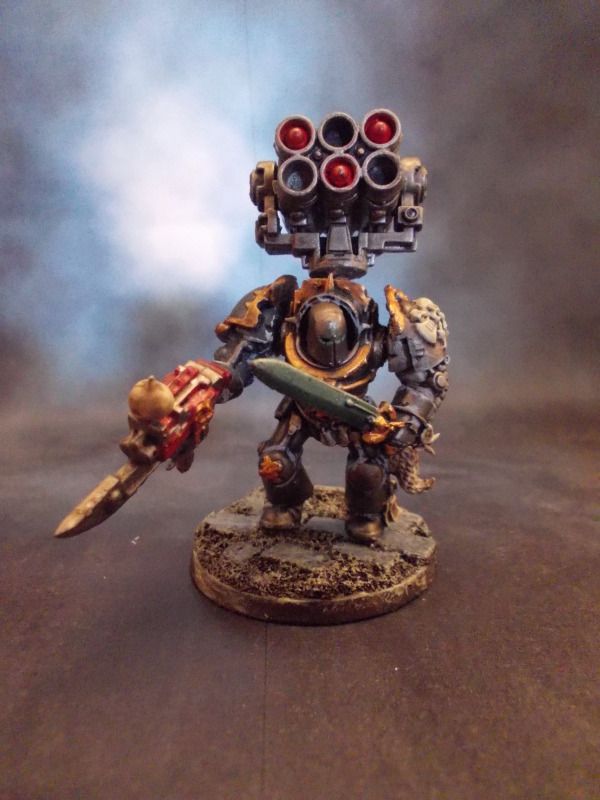 Wolf guard with cyclone missle launcher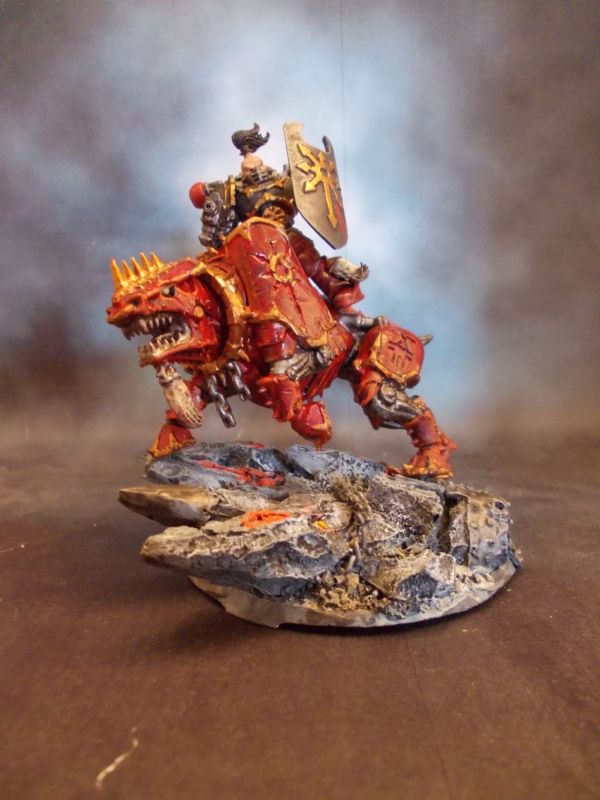 Count as Thunderwolf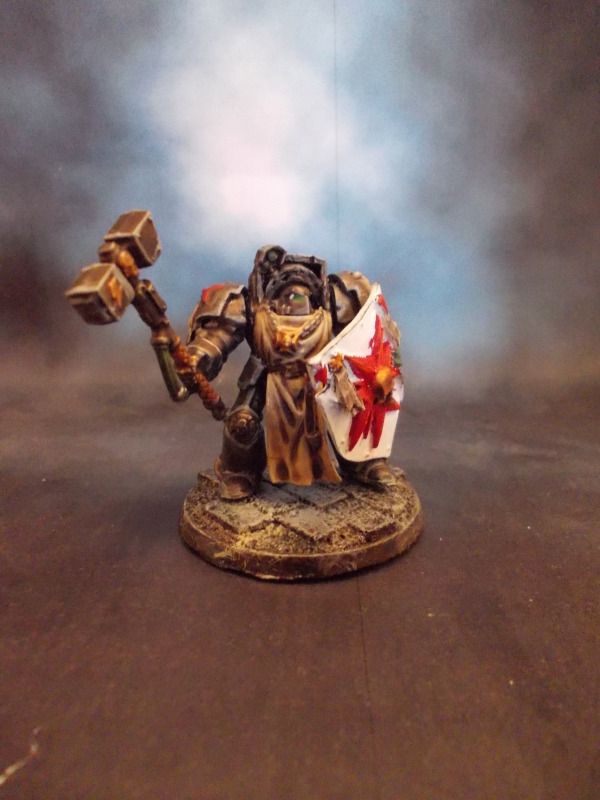 Silver Templar
Family picture of my Chaos Wolves Wing
Ooh and 2 markers for on my stormraven base! A Nurgling and Plaguebearer. This really fits my Nurgle Angels army! Also making a full Nurgling base for objective markers. The Sternguard is getting the same treatment as my Honour Guard and Sanguinary Guard. Old gold rusty style! My girlfriend also asked to paint up a Templar Terminator as my cyclone wolf guard. Silver with a devlan mud wash, and now I tried it with badab black. This came out darker and it kinda looks better.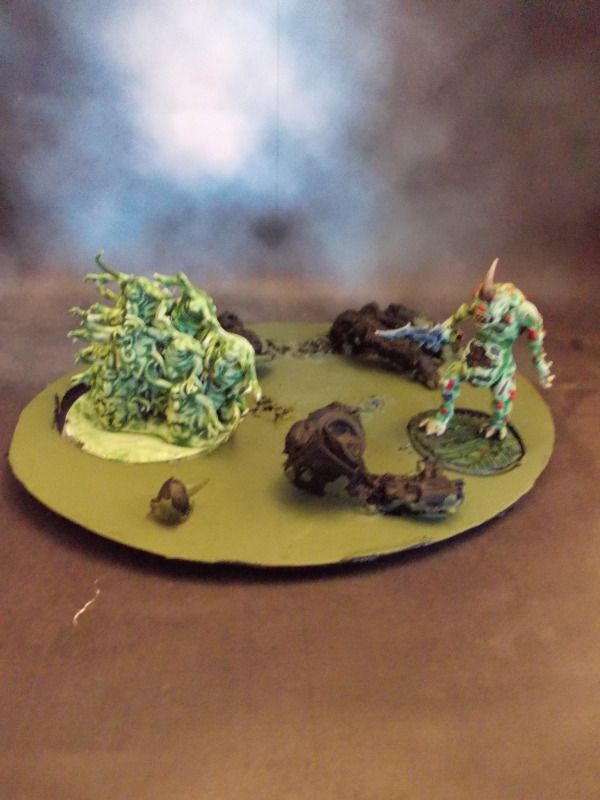 Stormraven Base Work In Progress